i've wanted this collectible fashion doll of my favorite SNK character for a good long while now,
-one of the earliest marketed pieces of SAM. SPIRITS merchandise, AFIAIK-
but examples of her on the BAY and the like were always priced a bit high for me,
that is, until i happened across, and won, an auction for a copy of her
for an unbelievable $13.85 shipped!!!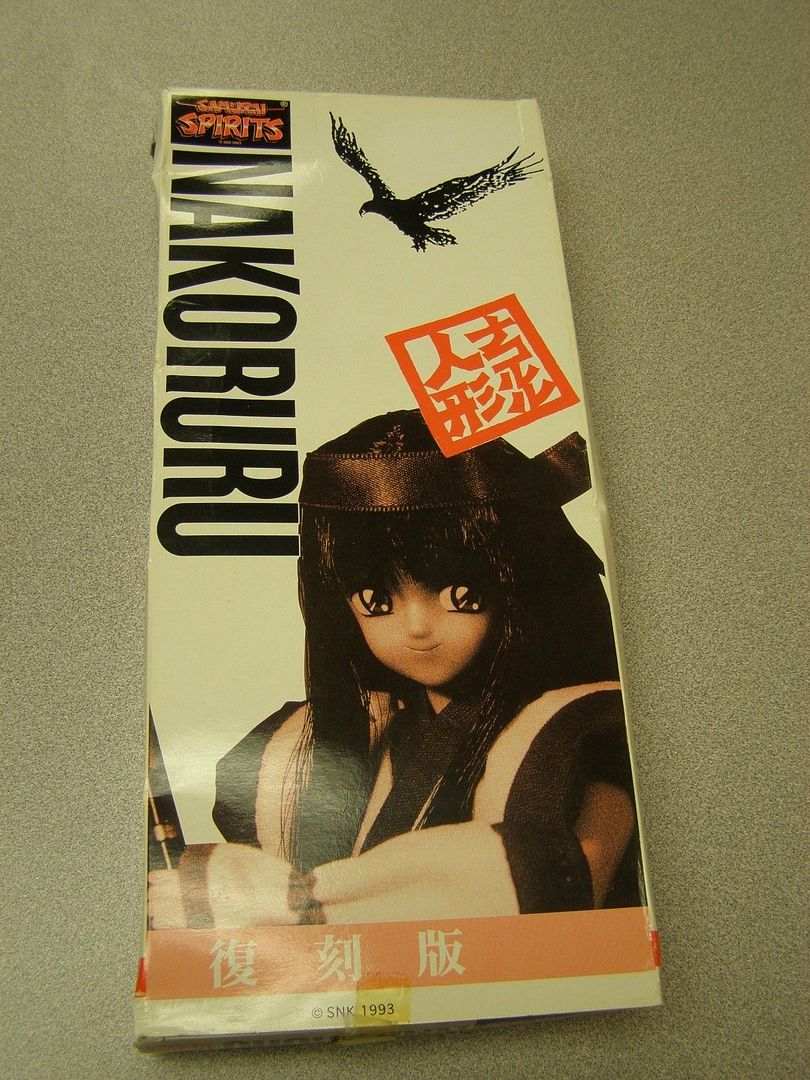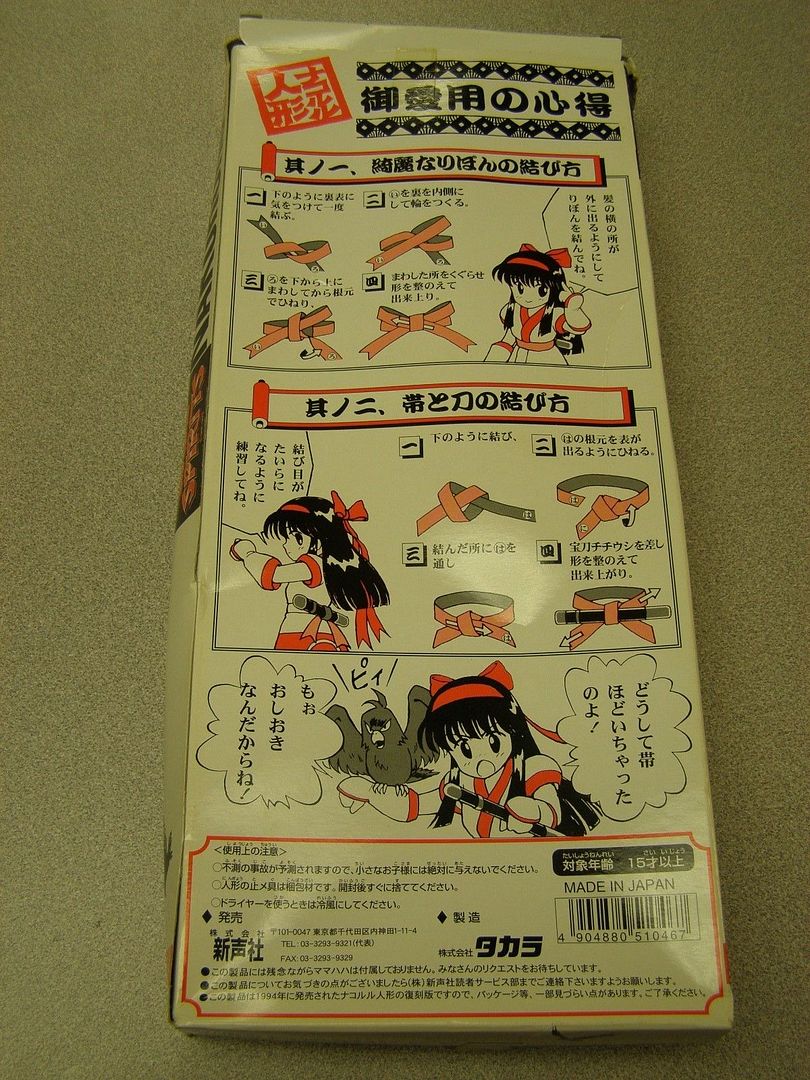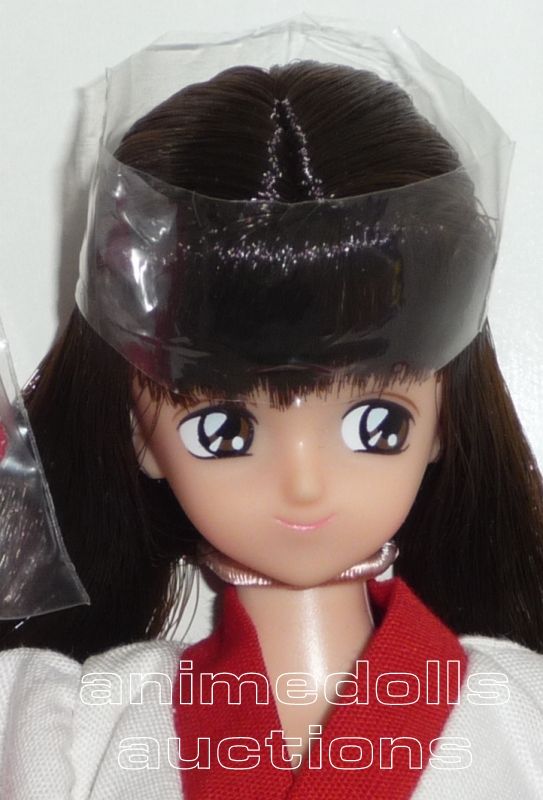 her box was certainly not in pristine hardcore collectors' minty condition,
but she herself was in more than adequate shape for my purposes;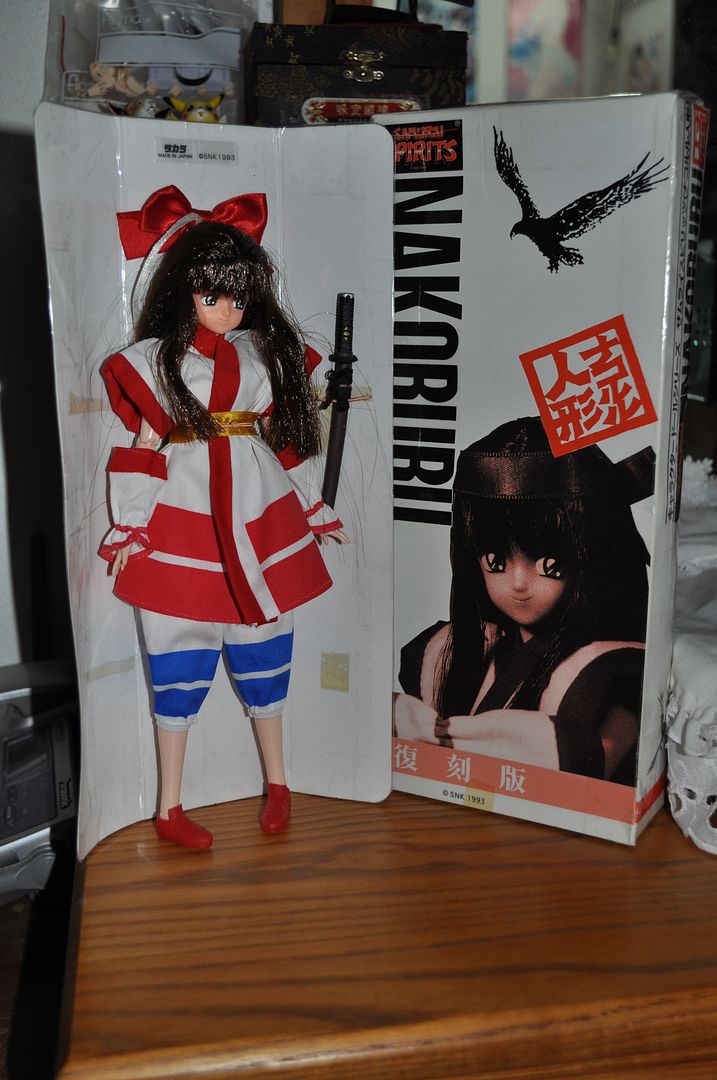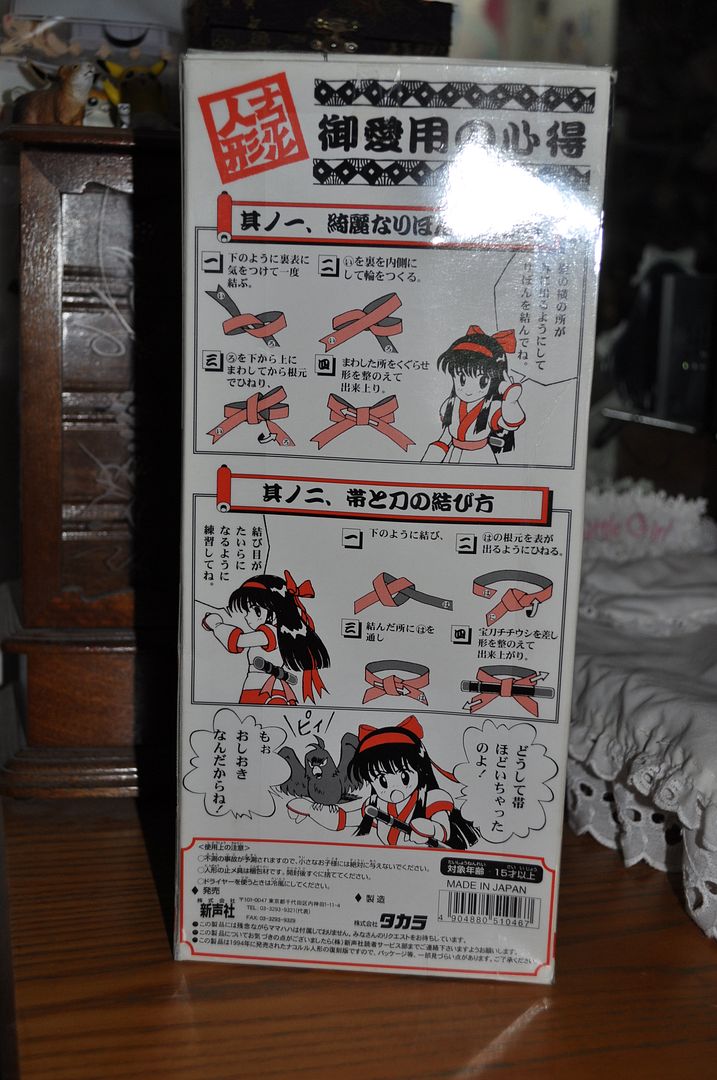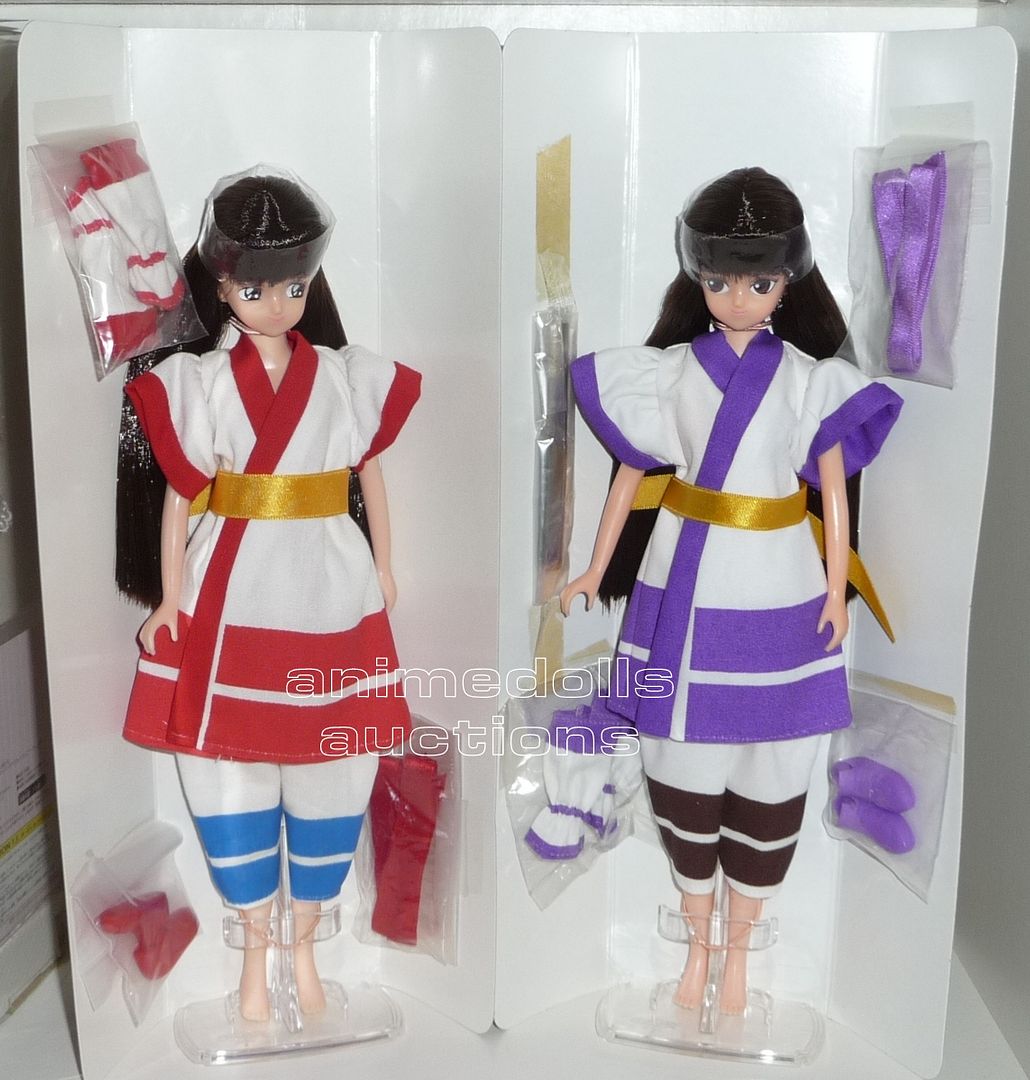 so, she arrived, and first order of business was to swap her over to a more poseable,
far more aesthetically pleasing OBITSU aftermarket 1/6 scale doll body.
she also received an actual metal Tanto blade taken from a replica 1/6 two-piece samurai katana set;