Samurai Spirits Kizuna (Samurai Shodown Bonds) is an upcoming social strategy game based on Samurai Shodown series. SNK Playmore started its service 11.11.11 on the Mobage service that is available exclusively on Japanese feature phones.
Official site:
http://game.snkplaymore.co.jp/official/samurai_kizuna/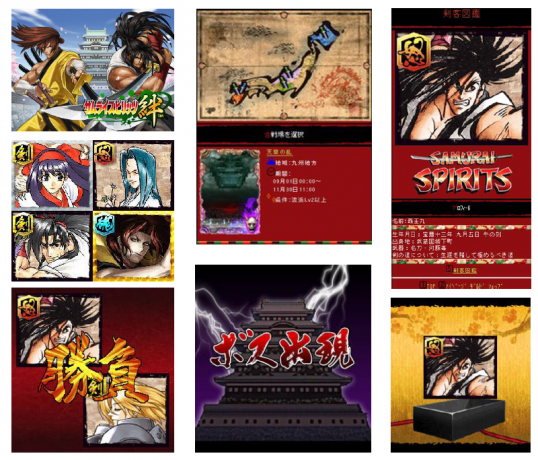 Players chooses to be one of the characters from the previous SS games and puts together a team of other characters, then the group moves around Japan, taking over the land (the objective is to conquer lands in Japan, as guilds). You can also build up your own "Guild Town" using items that you've collected. The game's social component includes forming guilds with other players.