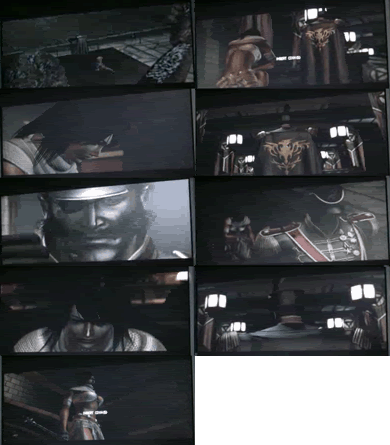 It is from one of SS:Sen's intros. That dragoon-looking guy gives orders to Angelica, and she leaves.
From Angelica's Profile:
The path of the sword is: It helps to achieve earnest desire of her master
Hobbies: To take on the missions of higher difficulty
Complex: She doesnt knows what to do in time she isn't on a missionpride
Idols: Her master
When she feels peace around her: When her master feels good
It seems she is assassin and her "master" is that guy on picture. Also both of them seem to be on board of some ship, and there were rumors about mysterious ship in storyline. Plus if that guy commands the assassins, it may be that he commanded to kill Suzuhime's real parents.
Anyway, since he doesnt belongs to playable characters, I assume that he is the boss. Any other ideas ?